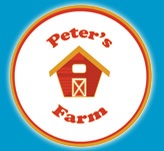 Peter's Farm is a masterpiece of Children's music, lyrics and good old fashioned storytelling. The combined efforts of Peter Harmon and David Avery, the compilations have a bright future and are set to become 'children's classics' in the years to come.
The very first installment in the series is self titled "Peter's Farm" and is inspired by Peter's own farm in the Caboolture Shire in Queensland, Australia. It was here that he began writing lyrics and collaborating with acclaimed musician David Avery.

This first album, Peters Farm - takes you on a technicolour journey around the farm where you will meet colourful characters such as "Silly Billy" the goat, "Daisy the Duck" and a "Piggy Wiggy". Each song is a lyrical voyage that teaches and inspires children to learn all about the farm and the animals who live their.

After taking us to his farm and even inviting us to a tea party, Peter Harmon's next expedition is to Australia's Red centre - The Outback. This album tells stories of our native Australian creatures and includes timeless tracks such as "Let all snakes be" and "The Owl and the Potroo".

The other ventures in the anthology are every bit as entertaining and educational! So far there are five albums altogether and include - Under the Sea - a journey through the deep blue seas, Trains, Boats & Planes - tales of transport and I Want To Be - all about growing up! These collections are set to grow in the near future and we can look forward to seeing the visual journey appear on tv screens with animated episodes that take you through the Peter's Farm journey from farm meadows to rolling waves and beyond.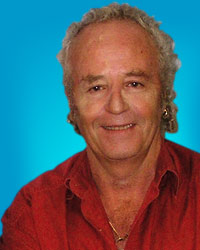 Originally born in Yorkshire, England, Peter Harmon has traveled the world in an attempt to find a place he truly calls home. He has lived in China, Malaysia, Singapore, Hong Kong, Japan and Hawaii. However, Peter did not find his 'home' until 2003, when he became an Australian Citizen.
Currently residing in Australia's Caboolture Shire, in Queensland, Peter Harmon uses the beauty and wonder of his town as a muse in his creations. However, Peter does not just see Toorbul landscapes for his creative work. He and his Japanese wife, Nana, have also recently opened a small business. Young Japanese students can study English while also learning about Australia in the true blue Aussie way, on the farm.
His main love though, would have to be poetry and in 1998, Peter wrote poems about the beaches of Bribie Island named Bongaree Beach Bribie.
This was his first Austrlaian release, but was only the beginning and in 2002 he released- "Poems from the heart of Caboolture Shire". For this he received a grant from the RACQ which has allowed him to continue to focus on his true love.
"Poems from the Heart of Caboolture Shire" are a collection of works. Each poem takes inspiration not only from the people and events of the Shire but also from the many interesting characters he has encountered all over the world. The poems bring together 30 years of experiences, traveling around the world.
He also writes of the journey to find his home at long last, in Toorbul. The book tells tales of Sunday makerts, Kilcoy, Downtown Caboolture as well as a tribute to the Caboolture Fire fighters.
Along with his talent for bringing words to life, Peter is also a gifted guitarist. With a passion for Blues music, Peter has also drawn crowds to his performances and in March of 2005, Peter's band the Celtic Blues won the under 18+ section of Bribie Idol 2005.
In his latest works, he has brought together this love of poetry and gift for music, to create an amazing collection of children's music, Peter's Farm. Inspired by his own farm in Toorbul, he has captured the essence of the land and created something truly fun and exciting. These compilations are the joint efforts of Peter's writing and David Avery's musical talents.
The songs will get you up and dancing and introduce you to the world of Peter's Farm where you find many more interesting and colourful characters.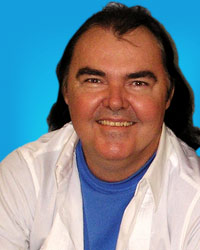 "Get a haircut and get a real job…" these lyrics written by David Avery back in 1993 are still played on our airwaves today, but the talented musician that wrote these lyrics is still waiting for his haircut and of a course a real job!
David Avery is a accomplished musician, with a diverse range of skills and experience his work is consistently sought after by recording artists and companies all around the world.
He is a songwriter, a guitarist, a musician, a storyteller and a producer. With a talent for creating a groove, his work will take you on a journey through lyrical poetry.
Growing up in Redcliffe Peninsula just north of Brisbane, David enjoyed Australia's great outdoors and would spend a lot of time fishing and relaxing on Moreton Island.It is here that he wrote much of his music and still makes trips back to the Island to unwind and write.
There is no doubt that at some point each of us has heard the musical gifts of David Avery. He has an extensive history of songs and jingles that have been used for televsion and film internationally.Such achievements include, popular programs such as Melrose Place and The Late Show with David Letterman. Locally his music has been used on Channel 7's Coastwatch but his most well known work would bethe jingle for Channel 7's news; "Nobody knows News like Seven".
Back in the eighties, David joined forces with Keith Urban and wrote songs for his debut album. One of which was "Get a haircut and get a real job", Keith played the song with his band for around six months before they broke up. However, "Get a haircut" went on to become a number one hit song in the US for Musician and Blues Singer George Thorogood, four year later.
1993 was a big year for David as another of his songs "Musta had a Good Time" became the theme song of Australia's largest Country Music festival – The National Country Music Muster. In later years he would be invited to perform on the Main Stage at the festival. This, an honor only reserved for performers of the highest calibre. "Musta had a good time" so captured the spirit of the Australian bush it was sourced to be the theme song in the Farmer's Aid fundraising appeal '93. This campaign was a great success and helped alleviate the financial hardships of rural communities during the drought.
In 1996, David was invited to perform at the New Music Seminar in New York and then went on to Nashville where he recorded an album and of course visited Graceland to pay his respects to the "King". After traveling across the states, David went onto Germany where he played in clubs and festivals. He was also afforded the opportunity to record in some of Germany's top studios. Here, two of his songs, "My Greatest Fear of All" and "I am the Island" were recorded and published on an album alongside Nina Simone and Ella Fitzgerald and released in Europe.
Upon returning to Australia from recording in Nashville and Germany, David toured across the country. The man had toured and performed with Diesel, Uriah Heap and The Sweet to name just a few. Played at Woodstock with Jimmy Barnes and Brian Cadd and performed At Stockman's Hall of Fame, where the Queen was in attendance. One of David's talents is drawing inspiration from Australia's diverse countryside and creating true blue Aussie classics. One of these hits includes "They say the good die young" which is often heard at ANZAC day parades – the proceeds from sales of this song go to the legacy benefit.
With his diverse skill base, he has also been involved in writing and performing children's music. After meeting Laurie Lawerence, the Australian Olympic Swim Coach back in the eighties, David and Laurie began planning a Children's TV Series. Here, David's talents as a producer were utilized and created the success of the "Kids Alive do the Five" Show. This water safety program has been instrumental in halving the national drowning death figures in children under five.
This direction into the world Children's music is something that David is looking forward to in the future. With his talent and creativity, David Avery's most recent work has found him collaborating with Poet Peter Harmon to produce Peter's Farm. An expressive and poetic journey with the Australian landscapes as their muse. Peter's Farm takes you on an educational journey from the farm, to the outback and under the sea.
This latest work surely shows that he's still producing and creating what are set to become classics.